Fighting Viruses in the Workplace
An interview with Enviral Tech CEO Shula Jaron
by Shaun Davidson, VP, Sembit Corp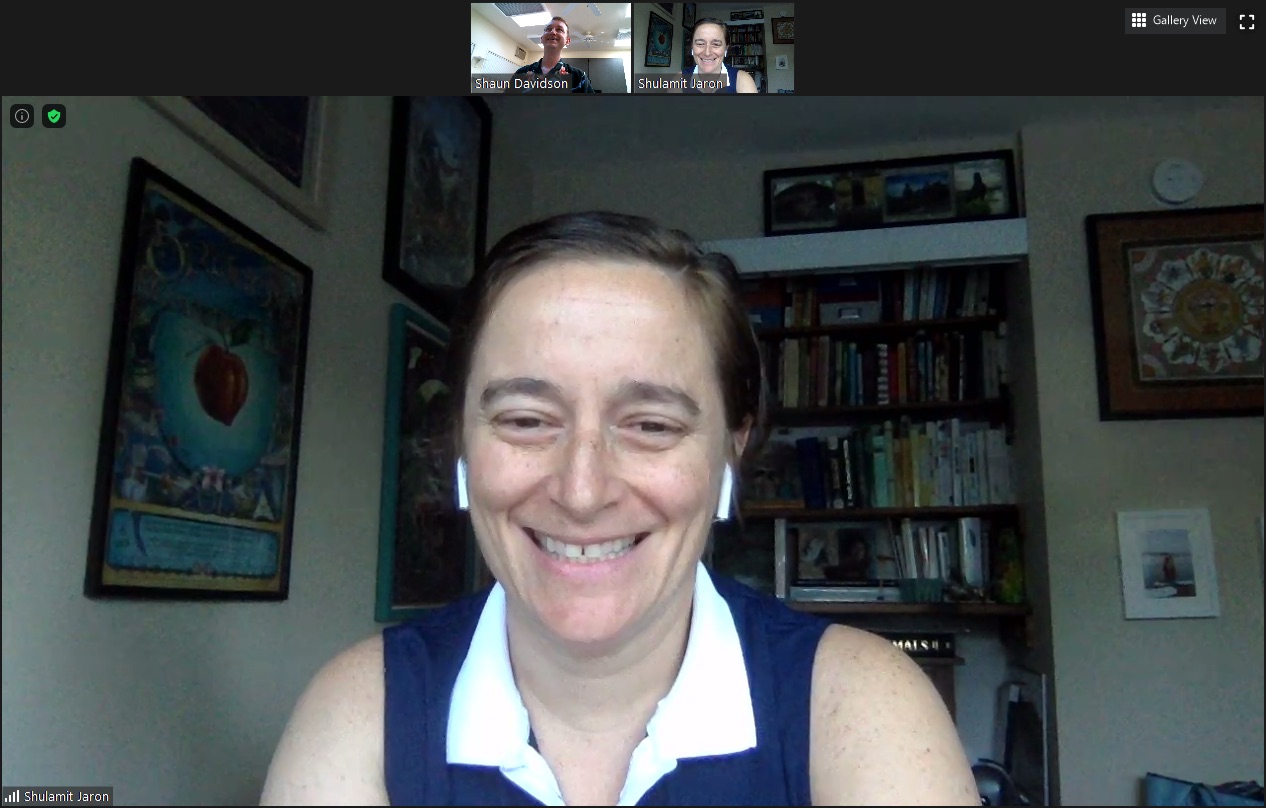 Shula Jaron, CEO, Enviral Tech

Hi Shula! Alright, first question. How would you describe your business?

We are viral sleuths. Our company looks for viruses in the buildings where people work and live. Right now we're specifically focused on COVID, detecting it in those places.

I don't know much about COVID environmental testing companies. Can you tell me what's unique about your business?

This type of environmental testing has not been readily available to most businesses and people in the past. We've taken what's been a very entrenched industry, one that works primarily with large food manufacturers or drug companies, and made it simple and easy for anybody to use. It's really important today, in this time of COVID, that we have access to simple ways to know what's in our environment. We're democratizing the ability to find viruses in workplaces so that anybody can access it.

Very cool! Next, tell me what challenges you were facing. What caused you to hire Sembit?

In our work, we collect a lot of samples, process them, create a ton of data, and then have to provide that data back to our customers in a timely fashion. It needs to be in a format that they can easily understand and access. Up until the time we hired Sembit, we had been working manually in spreadsheets, tracking data and creating reports. It was very time-consuming.
As we gathered more and more data, our tools became unstable. We were starting to lose data and struggle with keeping it organized. And so we came to Sembit because we needed somebody who could help us put it into a database where we knew data was going to be secure, we would have easy access to it, and could give our customers peace of mind. We know that data integrity is super important, and that was a huge piece of what Sembit was able to provide us. We also now have the ability to quickly create queries and reports from our data.
We're still in the early phase of building our software, which is working great and is meeting the needs that we have today. But we can see that this is probably going to be an ongoing long-term relationship, where we're continuing to develop this and make it better and give our customers the best information that we can.

So, relative to other options, was it cost effective to engage with Sembit?

Honestly, we didn't explore a lot of other options. We were referred to Sembit by one of our partners who works with you, and has for years. And so we had a really great referral. Our use case was quite similar to theirs and we knew that they trusted you.
I have looked into off-the-shelf products that would have done something similar. There, everything that I've seen has been far more expensive than our engagement with Sembit.

Interesting. It's rare that custom development beats off-the-shelf pricing.
Yeah, I feel like we got good value. Plus, I like working with the Sembit team a lot. I feel like everybody is really responsive and understands our problems and really tries to dig in with us. And that's something I don't think we would have gotten with an off-the-shelf product.

All right. Last few questions. How quickly were we able to do this work for you?

Super quick. I had a couple conversations before we finally engaged with you. And I was always really impressed with how quickly you would respond to me and put things together so that we could potentially work together. And finally, when we did engage with you, I think the conversation we had was on a Thursday, you sent over an agreement on Friday, and by Monday we had started the work. And you said you would deliver our application within nine days, which was record time. And I got almost daily updates on where the process was during those nine days and you delivered within nine days. It was incredible.
We also had to do some work on the back end. All told, I would say it took us about two weeks to get to a deployable product, and then probably a few more days to work out some bugs within it.
But it was a race against time for us because our existing system was so unstable. The way our process worked was that we would process samples in the lab, and then information from the lab would go into spreadsheets, and then the data in the spreadsheets would get looked at. And somebody would say, "Okay, it looks good". And then I would extract the data from the spreadsheets, and put it into another format so that I could then send it out to customers. And that process took a long time, of course, but also, because there were so many people accessing the spreadsheet, it became unstable to the point where I would be looking at a piece of data, and it would just disappear. Literally, in front of my eyes, it would disappear. And so I was saving our spreadsheets on an hourly basis, making sure that I wasn't losing data. And then, on the day that we made the transition from our spreadsheets to the application Sembit built, we had a catastrophic failure in our spreadsheet. We made it just in time.

Wow. I didn't know all that.Alright, final question. What would you say to someone else considering hiring us?

I would say that you do a great job, you're really customer-focused, and you clearly work hard to deliver products that meet or exceed customer needs. I think you also understand the nature of startups, and how we don't often have as much money as we'd like to have to do everything. And so I've really appreciated how closely we've worked together to keep costs low, and phase work so that it is cost-effective for us. You understand the long-term vision and are helping us get there step by step. I would highly recommend you.
Ready to discuss your project?